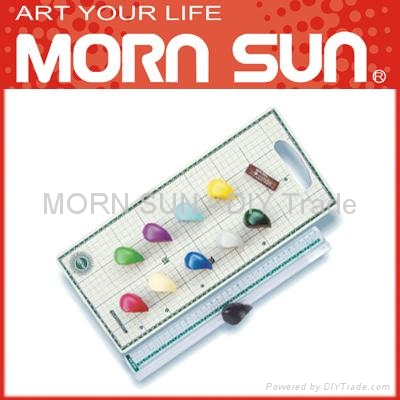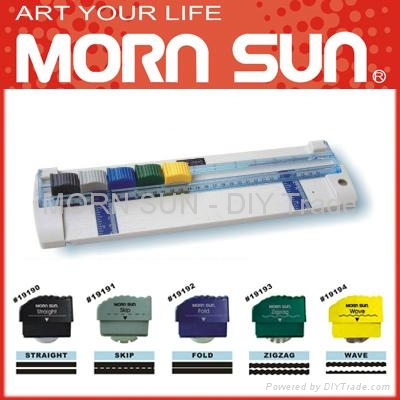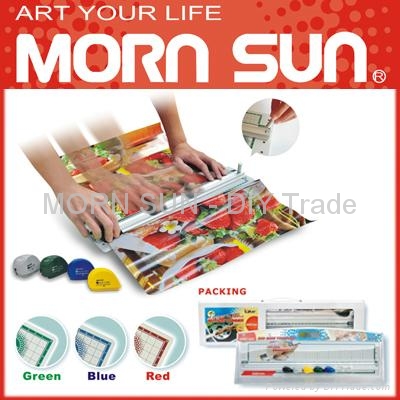 Professional Paper Trimmer -
Product Description
The blade inside the cutter is designed to be invisible for user's safety.
With the rotary blade, we can cut papers beautifully without leaving bits and pieces on the edges.
Ruler & cutter is equipped with a sharp and durable rotary blade.
Newly designed for cutting facsimile papers, copy papers, printing papers, light cardboards, photographs, PP sheets, etc.